Infortrend
Infortrend has a diverse range of storage products on offer, meeting the requirements of SOHO, SMB, enterprise, and organizational customers
We offer high-performance storage products by combining the award-winning hardware, advanced firmware and user-friendly software that incorporate the leading trends in storage technology. Supporting a wide array of interfaces and capacities, our storage solutions help businesses of all sizes efficiently store their mission-critical data. High-availability hardware design and excellent data services protect your data and ensure business continuity.
Definitely our favourite vendor. Great product, competitively priced and extremely good technical support. Protects your existing storage investment and delivers exceptional reliability, cost efficiency, and scalability
Fully integrated EonStor storage systems come equipped with proprietary ASIC, high speed processors, and ample cache memory in addition to storage intuitive management tools. Designed for optimal data throughput and high availability, the EonStor family of products delivers exceptional reliability, cost efficiency, and extensive scalability for nearly any type of storage environment.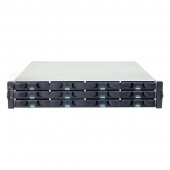 SKU: NS3012T10000D-8B32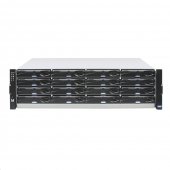 SKU: NS3016ST1000D-8B32
SKU: DS3016RT2000B-8B30