Goodbye Drobo… Welcome OWC.
Posted on April 14th, 2023
As of January 27th, 2023, Drobo support and products are no longer available.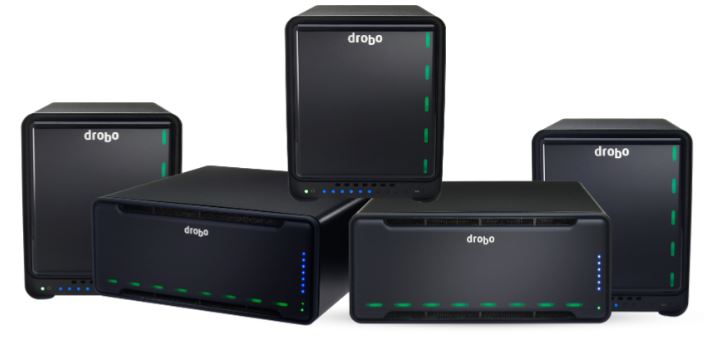 Drobo products were well made and award winning. Photographers and digital creatives were snapping up Drobo's stylish range of products for a few years, but then things started to go wrong! StorCentric stepped in and acquired Drobo in 2018, however soon after this acquisition, supply and support issues continued to slide leading to terrible lead times, no support, and eventually the end!
As a specialist in data storage solutions and the main reseller of Drobo products in the UK and Europe, ImageStore patiently waited for a manufacturer to do a worthy job of filling the direct attached storage void left by Drobo.
Welcome OWC – Other World Computing Inc. OWC are no newcomer to the tech world, they've been around since 1988, producing Mac compatible products, and remain committed to creating innovative DIY solutions to help Mac users get the most from their technology. Their most popular products are supplied by ImageStore, which include the Thunderbay 4 and Thunderbay 8, both available as chassis only or populated drive bundles or DIY.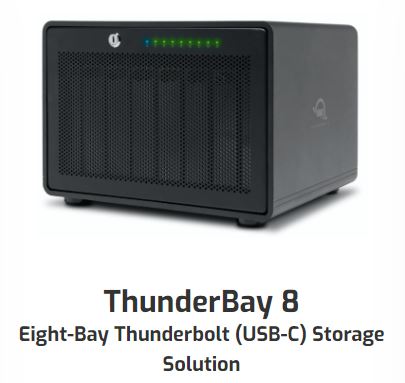 If you choose to go DIY, we recommend Seagate's flagship EXOS enterprise hard drives. These come with a 5 year warranty, and are supported by Seagate's free data recovery service. Furthermore, if you decide to populate the Thunderbay with enterprise drives, the warranty for the unit increases to 5 years!
For further information, quotes or to discuss the full range of OWC products please call Ash on 07709034479 or email: ash@imagestore.co.uk
Tags: DAS Storage, data storage, thunderbolt | Posted in NAS Storage | No Comments »