LTO 8 Tapes
Unavailability of LTO Ultrium 8 Tapes
There is currently no LTO 8 tape media. The shortage is due to a patent infringement lawsuit between Fujifilm and Sony. It is unclear when this will be resolved but current predictions are that the shortage will remain until the second quarter of 2019. Fujifilm and Sony currently manufacture LTO 8 tapes for all brands (IBM, Quantum, HPE and of course Sony and Fuji).
What can I use intsead of LTO 8 tapes?
LTO-7 tape media
can be used in LTO 8 tape drives and has an uncompressed storage capacity of 6TB and a compressed capacity of up to 15TB.
Also, new, unused
LTO 7 tape can be formatted as "M8" tape
. LTO-7 "Type M media" is a new LTO-7 tape format with an "M8" label - when initialized it can hold up to 9TB native capacity (currently IBM, Quantum and HP brands).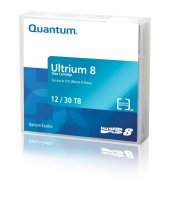 SKU: QUA-MR-L8MQN-01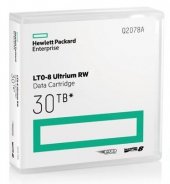 SKU: Q2078A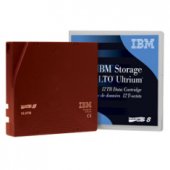 SKU: IBM-01PL041