LTO-8 is here
Posted on February 21st, 2018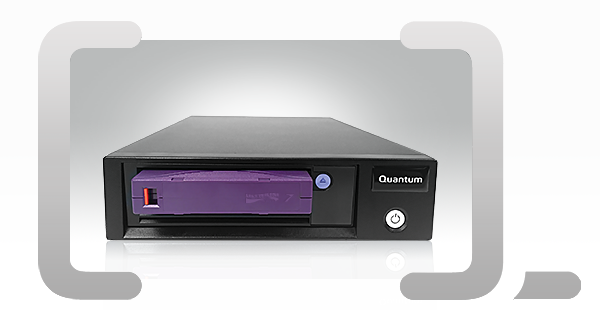 LTO-8 is the latest generation of the Ultrium LTO specification.
The technology improvements for LTO-8 tape drives and media have increased capacity, performance, and reliability.
The LTO-8 drive is available in two versions: full-height (FH) and half-height (HH) drive form factors.
The LTO tape format has become the market-dominating standard for magnetic recording tape drives and media over the
past years. The technology has progressed from LTO-1 (2000) and most recently has delivered the latest generation with
the release of LTO-8 (2017).
COMPARING LTO-7 AND LTO-8 SPECIFICATIONS
• Capacity: 100% increase
(30TB / 12TB native)
• Performance: 20% increase
(compressed transfer rate of 750 MB/s / 360MB/s native)
• Tape drive durability improvements
(flangeless design providing a smoother tape path).
• Media reliability improvements, which are particularly valuable with increasing demands for long-term retention:
100x increase in data reliability due to improved bit error rate (BER) and advanced Barium Ferrite (BaFe) media
(with 3x the cartridge life expectancy compared to previous LTO generations)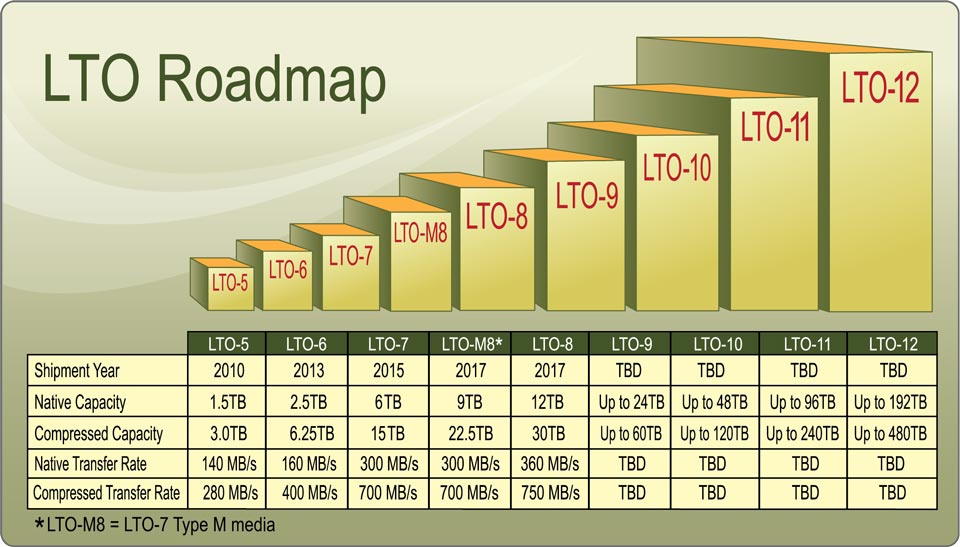 LTO-8 FULL-HEIGHT VS. LTO-8 HALF-HEIGHT DRIVE FORMATS
There are a few small differences, mostly due to the FH drive having more real estate for the
circuitry and mechanical assemblies. With a larger motor it benefits with faster tape and transfer speeds. It is more robust to shocks, vibrations and tape insertions. FH has a much lower running temperature.
Although both the FH and HH versions of the tape drive have many common characteristics, there are several
differences that clearly make the FH drive the better choice for high-duty cycle environments.
LTO MEDIA
LTO-8 has read/write performance of up to 300MB/second and each tape cartridge has a native capacity of 12TB. An LTO-8 drive can read/write to LTO-7 and LTO-8 tape cartridges. It cannot read/write to LTO-6 tapes.
LTO-8 M8 media? An LTO-7 tape formatted to M8 media in an LTO-8 drive results in 9TB of capacity. This is called LTO-8 M8. Only new LTO-7 tapes can be initialized as M8. Once a cartridge is in M8 format it cannot be changed back to a standard 6TB LTO-7 tape. M8 tapes can only be used in an LTO-8 drive as LTO-7 drives are not capable of reading M8.
If you require any further information or have a requirement then please contact ImageStore on 02380 736500 or email us.
We have certain products listed but if your require a Tape Library, a Thunderbolt version then contact us.
Tags: lto-8, lto8, lto8 drive, lto8 media | Posted in Data Storage | No Comments »